Tour Mundial Tropicolor
Tú llega a la linea de salida y nosotros nos encargamos del resto. El Tour Mundial The Color Run Tropicolor 2016 nos trae un 5k con un paraiso tropical en tu ciudad, zonas de Tropicolor esperándote en ruta y un gran festival en la playa arcoiris y un gran paquete de corredor.
Encuentra tu ciudad...
Ve a Tropicolor en acción
Encuentra tu ciudad...
Fechas del Tour 2016
Select a State to view upcoming tour dates:
Here is the complete list of upcoming tour dates: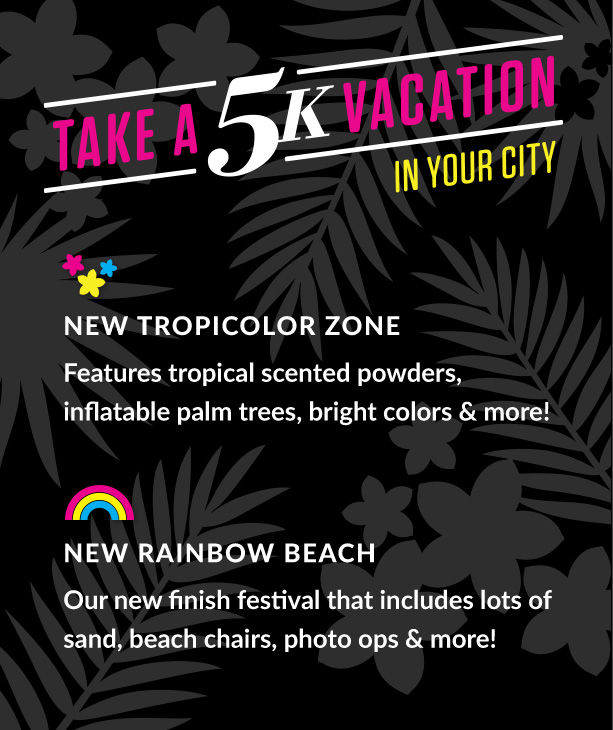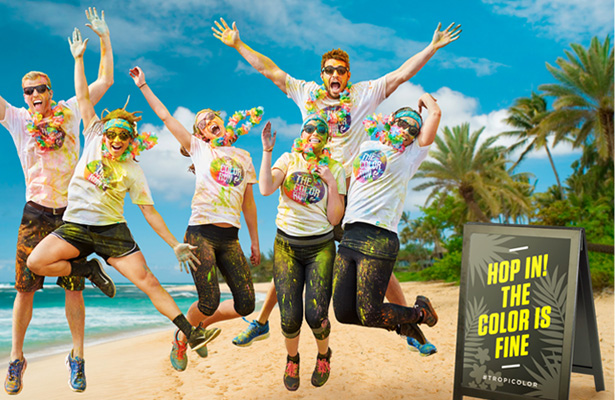 WOW! No puedo esperar a que The Color Run regrese a mi ciudad. En serio que fue un día fenomenal. Mis amigos y yo tuvimos una gran experiencia.
Mi parte favorita fue la fiesta al llegar a la meta, había música, playa, diversión y la mejor actitud del mundo!
La zona Tropicolor tenia palmeras inflables GIGANTES! Mis amig@s y yo tuvimos una gran carrera. Los amamos TCR!
El nuevo Tour Tropicolor fue mejor que el año pasado! Hicieron un área de playa al final de la carrera con pelotas de playa enormes. Fue genial.
El tour The Color Run Tropicolor es de las carreras más divertidas que hemos corrido. Una carrera de ambiente tropical y familiar.